Celebrating and showcasing the northern territory
Northern Territory Travelling Film Festival (NTTFF) celebrates and showcases the outstanding short film, television and video productions from the NT, capturing the stories, culture and landscape of our iconic region and the people that call it home. In 2018, the festival screened in 17 locations across the NT, providing opportunities for tourism operators to showcase a film experience to mainstream national and international audiences that provided insight into our unique place, the Northern Territory.
In 2019, the program will be on the road between March and early June, with an outdoor cinema popping up under the stars, amongst popular hot spots, iconic landscapes, tourism events and in remote Aboriginal communities. The tour will commence in Alice Springs Region and work it's way up to the top end of the NT.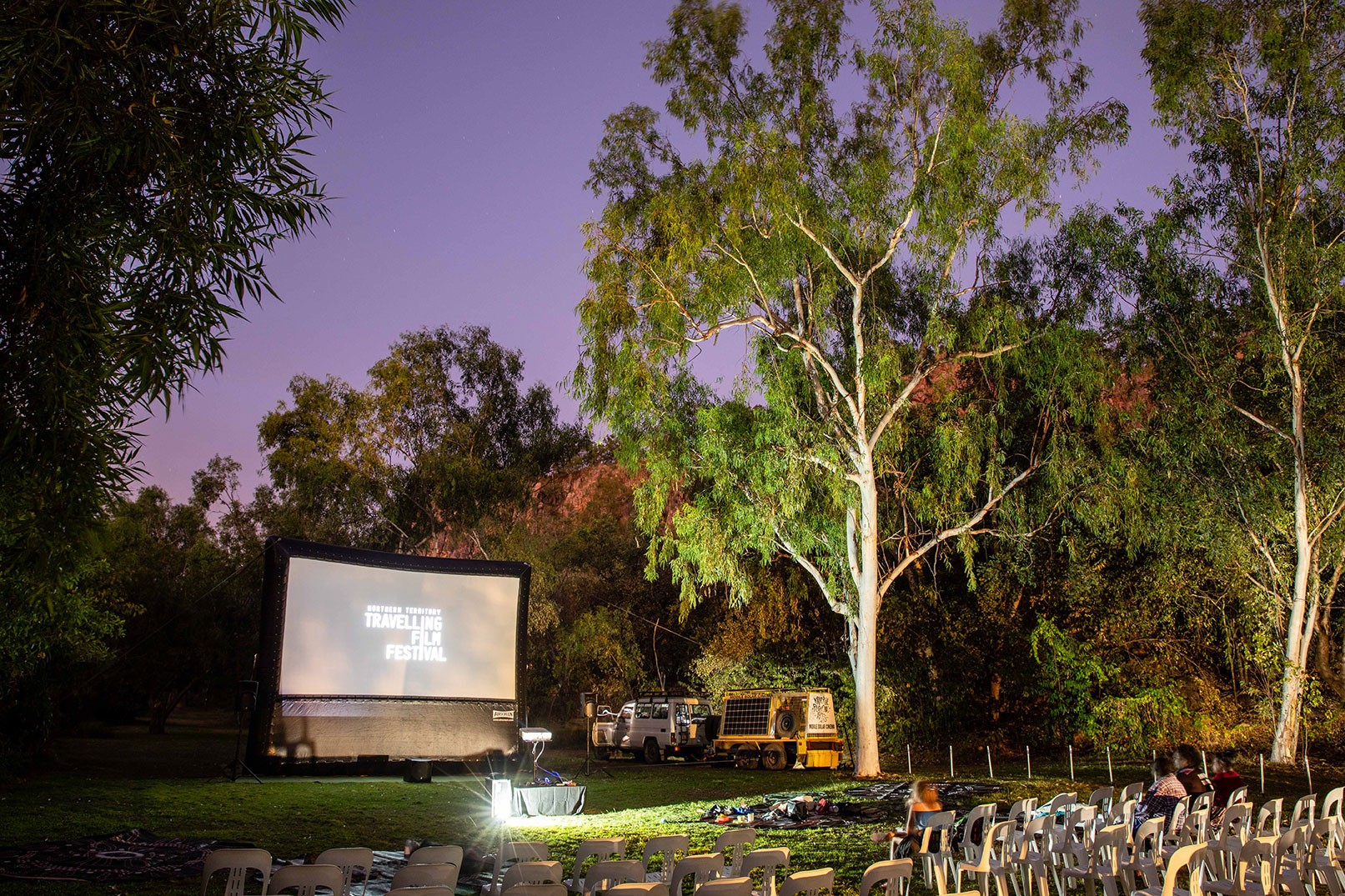 bring the nttff to your tourist event
NTTFF is an outdoor cinema which partners with suitable tourist venues along our touring track to co-present a Tourist Event. If you have the venue, we bring the cinema and films.